Attracting business through alternative channels at times when travelling is not possible
- EVENT EXPIRED -
GENERAL INFORMATION:
Date:
22/05/2020
Duration:
10:00 - 11:00
Location:
ONLINE
Event type:
Webinar
AGENDA
Webinar presentation
Introduction
Analysing the potential market in the digital ecosystem
How to integrate the digital channel into traditional sales processes
Success stories
Questions
DESCRIPTION
Have you had your sales trips cancelled for the next few weeks? Companies' business activity does not have to be curtailed at this time. On the contrary, many companies are shifting their budget allocations for these trips to the digital channel. This may provide a good opportunity to develop specific business-digital actions in order to achieve short term results. In this webinar we will analyse how the internet can be an alternative to traditional business activities, by analysing real cases of companies in the B2B environment (fine boilerwork, tube forming for the automotive industry, etc.), who have integrated digital business strategies into their traditional commercial transactions with very satisfactory outcomes in terms of results (qualified business opportunities generated > offers > orders)
OBJECTIVES
To know the potential of the Internet as an alternative channel to attract business opportunities.
SPEAKERS
Maitane Hernández Iturbe
CEO
12 years of experience in the management and advising of digital business acceleration projects in Basque industrial companies (machine/tools, capital goods, subcontracting, aerospace, automotive, engineering, agro-food, etc.) as well as in international projects (mainly in the mining and oil and gas industries). In 2010, she became a founding partner and General Manager at Weroi Digital SL, a company dedicated to the integration of digital business strategies within the traditional sales departments of industrial companies, a position she currently holds. Her CV also includes a stint as head of fast track channels at Hasten Ventures AIE, in internationalisation and investment projects, as well as Manager of digital marketing for the European market at Intertek, an American multinational with operations in more than 110 countries, specialising in certification, analysis and testing in different sectors. Degree in English Philology and EMBA at ESIC.
ORGANISE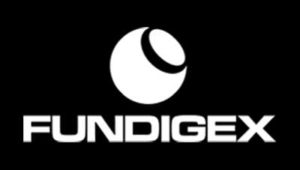 COLLABORATE