SCOPE
Target locations: international, sundries
Target sectors: railway
Buyer persona: leadership positions.
OBJECTIVES
Attracting new business opportunities.
Closing meetings prior to attending a fair.
Prospecting in new sectors of interest.
Designing workflows between marketing and sales.
Increasing brand name recognition.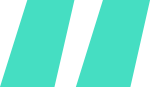 Leire de Olabarria
Sales Engineer
'The strategies and tools they employ help me reach several countries in a very short period of time, and bring with them a corresponding cost saving. Weroi, in addition to market information, provides me with business opportunities to increase my portfolio of potential clients'
THE COMPANY
Automation Devices is a business unit of Ingeteam, one of the largest engineering companies in the field of energy conversion, very well regarded at the global level. The business unit of Automation Devices of Ingeteam specialises in the design of control and monitoring systems for various applications, especially those related to the railway industry.

Find out what we have achieved for other clients,
Imagine what we can do for you