SCOPE
Target locations: Spain
Target sectors: industrial, others.
Buyer persona: leadership positions.
OBJECTIVES
Attracting new business opportunities.
Reducing the costs of attracting new clients.
Designing workflows between marketing and sales.
Increasing brand name recognition.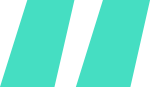 Javier Martínez
CEO
'Client participation is key to the development of this type of projects. Without proper lead management it is impossible to covert them to offers and sales
THE COMPANY
The Iddo team specialises in helping clients integrate additive manufacturing into their processes and products. Their obsession is to increase clients competitiveness, accompanying them throughout the process: Information Technology Consulting, Engineering, Manufacture, Training and Quality.