SCOPE
Target locations: Spain
Target sectors: industrial, others.
Buyer persona: leadership positions.
OBJECTIVES
Strategy to launch a new line of business.
Attracting new business opportunities.
Prospecting in new sectors of interest.
Designing workflows between marketing and sales.
Increasing brand name recognition.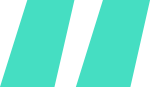 Ariel Fiel
Sales Manager
I knew about many digital marketing tools, but with Weroi I discovered the importance of using them as an additional tool to generate new business
THE COMPANY
Composites Martiartu specialises in the design and manufacture of parts in Sheet Moulding Compound. They have extensive experience in the transformation of SMC, offering a comprehensive, multidisciplinary and multisectoral solution.