Digital Marketing campaign automation: when and why?
- EVENT EXPIRED -
GENERAL INFORMATION:
Date:
13/07/2021
Duration:
9:30 - 11:00
Location:
ONLINE
Event type:
Webinar
AGENDA
Minimum functionalities for your first Marketing Automation and Inbound Marketing project
Advanced functionalities to scale your project
Alternatives for companies in the early stages of digitalisation
DESCRIPTION
Marketing Automation and Inbound Marketing are strategies that are increasingly demanded in industrial and B2B companies that want to make their marketing and sales teams more efficient.
Marketing Automation will be trending on 2021, according to the Marketing Hot Trends 2020 study. In fact, according to the same report, 53% of companies in Spain will increase their investment in these tools.
SPEAKERS
Urko De La Torre
COO
Senior specialist in the implementation of digital-sales projects in industrial and B2B sectors. Extensive experience in managing marketing and sales teams. Executive MBA by ESIC.
ORGANISE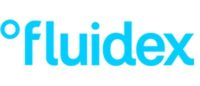 COLLABORATE