SCOPE
Target locations: international.
Target sectors: industrial, others.
Buyer persona: leadership positions.
OBJECTIVES
Business diversification strategy.
Attracting new business opportunities.
Cost reduction in attracting new clients
Designing workflows between marketing and sales.
Increasing brand name recognition.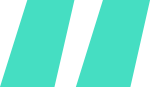 Javier Sainz
Sales director
Client involvement plays a key role in this type of project. Weroi attracts the business opportunities, but it is the company's responsibility to manage them in a timely manner
THE COMPANY
Industrias Sanlo is a company dedicated to the manufacturing of metal components in tube, sheet, and rod for a range of industrial applications. Techniques include cutting, forming, bending, stamping and welding.