SCOPE
Target locations: international.
Target sectors: industrial, others.
Buyer persona: leadership positions.
OBJECTIVES
Closing meetings prior to attending a fair.
Attracting new business opportunities.
Designing workflows between marketing and sales.
Increasing brand name recognition.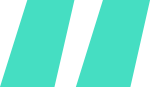 Amagoia Paskual
CEO
"I have discovered the vast range of possibilities that the digital channel offers the sales team. We thank Weroi for their professionalism and closeness."
THE COMPANY
Addilan is a company specialised in manufacturing high-deposition-rate additive machines with WAAM technology (Wire Arc Additive Manufacturing). They focus on the market for high value-added and medium-large components, in several industrial sectors such as aeronautical, aerospace, energy and naval, among others.