SCOPE
Target locations: international.
Target sectors: industrial, others.
Buyer persona: leadership positions.
OBJECTIVES
Attracting new business opportunities.
Reducing the costs of attracting new clients.
Designing workflows between marketing and sales.
Increasing brand name recognition.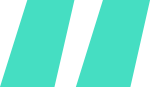 Pedro Basterrechea
General Manager
Weroi has seamlessly merged with our sales team and is an additional source of new leads and business opportunities
THE COMPANY
SAFETECH began operations in 1957, and is now highly specialised in the manufacture of metal, rubber and textile expansion joints. In order to meet clients' needs, they design and manufacture bellows of any length from a wide variety of rubbers, from DN25 to DN 3500.