SCOPE
Target locations: international.
Target sectors: industrial, others.
Buyer persona: leadership positions.
OBJECTIVES
Strategy to launch a new line of business.
Attracting new business opportunities.
Prospecting in new sectors of interest.
Designing workflows between marketing and sales.
Increasing brand name recognition.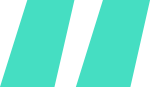 Igone Pérez
Marketing Manager
"It wasn't until the business opportunities became tangible that I started believing in the project. Weroi has demonstrated professionalism and constant adaptability."
THE COMPANY
AAF International is the world's largest manufacturer of industrial air filtering solutions, with presence in more than 22 countries on four continents. AAF International is supported by Daikin Industries, a diversified international manufacturer, a world leader in air conditioning systems.