SCOPE
Target locations: international, sundries.
Target sectors: industrial, sundries.
Buyer persona: leadership positions.
OBJECTIVES
Strategy to launch a new line of business.
Attracting new business opportunities.
Prospecting in new sectors of interest.
Designing workflows between marketing and sales.
Increasing brand name recognition.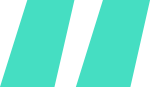 Iñaki Lekunberri
General Manager
For a small company like ours, having suppliers highly focused on results such as Weroi is key
THE COMPANY
LEKUN CAUCHO, founded in 2003, is a company specialised in the manufacture of rubber, rubber-metal and special elastomer parts by moulding and compression processes. They also offer waterjet cutting services, under their URA KORT business line.