SCOPE
Target locations: international.
Target sectors: various.
Buyer persona: leadership positions.
OBJECTIVES
Attracting new business opportunities.
Reducing the costs of attracting new clients.
Designing workflows between marketing and sales.
Increasing brand name recognition.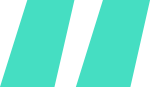 Esteban Castaños
General Manager
"Despite initial scepticism, Weroi is now part of our daily sales activities. Their proximity and professionalism have made them a key provider in Tecoplas."
THE COMPANY
Tecoplas, founded in 1991, specialises in the study, design, manufacture and assembly of equipment and installations in thermoplastic materials. With extensive experience in the sector, it has become one of the leading companies in Europe in the technical plastics processing sector.