SCOPE
Target locations: international.
Target sectors: naval, mining
Buyer persona: leadership positions.
OBJECTIVES
Attracting new business opportunities.
Closing meetings prior to attending a fair.
Increasing brand name recognition.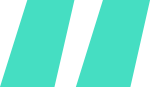 Iñaki Gorostiza
Marketing Manager
'Responsibility and results are two words that sum up Weroi perfectly. We have managed to break the client-supplier barrier and operate as if we were a single team'
THE COMPANY
Ingeteam is an international technology group specialising in the conversion of electrical energy. It operates worldwide and has permanent establishments in 22 countries, employing around 4,000 people. Its activity is structured around R&D+i, investing more than 5% of its annual turnover in it.