SCOPE
Target locations: international.
Target sectors: industrial, others.
Buyer persona: leadership positions.
OBJECTIVES
Attracting new business opportunities.
Reducing the costs of attracting new clients.
Designing workflows between marketing and sales.
Increasing brand name recognition.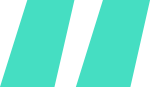 Rolf Rockenmayer
General Manager
Analyse and reflect first; act, measure and optimise later. This is how we are attracting new business opportunities with Weroi
THE COMPANY
The innovative company STEULER has made a name for itself worldwide in the field of Industrial Corrosion Protection and Environmental Facilities / Technologies.
STEULER TECNICA develops, manufactures, and installs corrosion resistant coating materials and coating technologies. For highly specialized requirements in the chemical industry, metal production plants, thermal power plants, hazardous waste incineration plants and in the iron and steel industry.