SCOPE
Target locations: international.
Target sectors: industrial, others.
Buyer persona: leadership positions.
OBJECTIVES
Attracting new business opportunities.
Reducing the costs of attracting new clients.
Designing workflows between marketing and sales.
Increasing brand name recognition.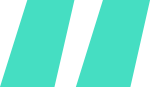 Gorka Henares
Sales Manager
This project has helped us to integrate the Internet into our traditional sales processes. Highly recommended for all those companies like ours which want to turn the Internet into a profitable channel for generating business opportunities
THE COMPANY
Rotobasque is a technology-based company specialised in offering global solutions in plastic processing through rotational moulding (or rotomoulding), applied to various short-run production sectors (from 1 to 20,000 units/year).