SCOPE
Target locations: international.
Target sectors: industrial, others.
Buyer persona: leadership positions.
OBJECTIVES
Attracting new business opportunities.
Reducing the costs of attracting new clients.
Designing workflows between marketing and sales.
Increasing brand name recognition.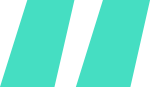 Javier González
General Manager
Weroi has helped us introduce the digital channel into our sales flow. The management of business opportunities arising from digital sources is now part of our daily routine.
THE COMPANY
Pioneers in electrical discharge machining technologies, ONA is the oldest EDM machine manufacturer in the world, the first in the European Union and one of the most important manufactures worldwide.