SCOPE
TARGET LOCATIONS: SPAIN, PORTUGAL AND ITALY.
TARGET SECTORS: PHOTOVOLTAIC.
BUYER PERSONA: EPC, BANKS, INVERSTORS, PHOTOVOLTAIC PROJECT DEVELOPERS / SPONSORS.
OBJECTIVES
ATTRACTING NEW BUSINESS OPPORTUNITIES.
REDUCING THE COSTS OF ATTRACTING NEW CLIENTS.
DESIGNING WORKFLOWS BETWEEN MARKETING AND SALES.
INCREASING BRAND NAME RECOGNITION.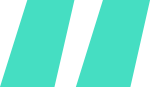 Asier Ukar
SENIOR CONSULTANT AND MANAGING DIRECTOR
At the beginning, we felt a lot of scepticism about the internet, because we did not know if the channel was really going to create new business opportunities for us, due to the important technical component of our solutions and services. In addition, we had been working with other types of digital solutions, especially in communications and public relations, with no results. However, from the very beginning Weroi's robust methodology proved to be very suitable for companies like ours, whose sales process involve lengthy technical consultations. The first business opportunities started to appear within the first month of the project.
THE COMPANY
PI Berlin is a leading photovoltaic technical consultancy firm, offering risk management and quality assurance solutions. Their team of experienced researchers, scientists and engineers provide a wide range of design, testing and assessment services aimed at managing risk and assuring quality in photovoltaic plants and equipment.