SCOPE
Target locations: Spain.
Target sectors: industrial, others.
Buyer persona: leadership positions.
OBJECTIVES
Recruitment of new partners.
Designing workflows between marketing and sales.
Increasing brand name recognition.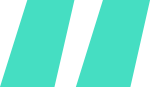 Elena Fernández
Directora
"I was quite surprised at the speed with which we got results. To achieve this, it is important to follow Weroi's instructions and maintain constant communication with them"
THE COMPANY
Fluidex is the Spanish Association for Fluid Handling Solutions & Process Technologies, which was created in 1989 by eight Spanish manufacturers in the industry. It is a non-profit association with a strong international focus, working to promote Spanish companies in the industry abroad, and generally advocating for their interests.